Running Costs
How much does it really cost to keep your car on the road? In this guide we look at the factors which affect the running costs and maintenance of a car.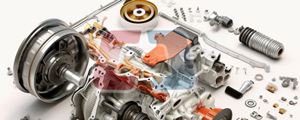 Insurance
The most important aspect to consider when running a car is your insurance. It is an offence to drive a vehicle on the roads without being adequately insured. There are a number of factor that influence insurance, as detailed below:
Size of engine
Age of Driver
Number of years no claims discount
Whether the car will be Garaged, Parked on the Street or on the Drive
Geographic location - Certain postal code area have high premiums based on crime statistics and accident hotspots
Age of Car
Value of Car
Always ensure when you are looking to purchase insurance that you shop around, do not go for the first quote you get. There are three main types of insurance cover, 3rd Party, 3rd Party Fire & Theft and Comprehensive. Don't go for the cheap option, always cover yourself and a 3rd party fully and go for Comprehensive, it pays in the long run.
Maintenance
Cars very much like people require maintenance, regular health checks. You may need to buy new tyres once a year depending upon wear, you may need to apply new brakes. Any and every maintenance issue should be addressed as quickly as possible. If you look after your car, it will look after you.
Try and put money aside to save for a rainy day, you never know when you might need it
If you will be doing a lot of driving and the maintenance requirements on your car may increase due to this, it may be worth joining the AA, RAC, or a similar breakdown organisation.
The MOT Test Certificate
Once a year for cars older than 3 years, you will need to have an MOT test, this costs on average around £40.00 and you may be required to do some remedial work in order for your car to pass. Make sure you again budget for this.
You cannot drive on UK roads unless you have a valid MOT certificate and it is illegal to do so.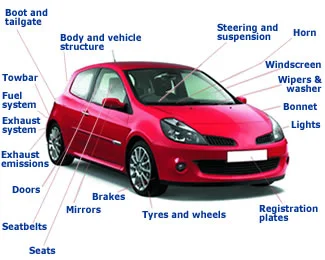 Weekly Petrol
The cost of fuel will depend totally on the number of miles you do in a week, it may be sensible if you are likely to be doing high mileage to look at either a diesel or dual fuel car. On average the cost of fuel is between - £60 - £70. You could also consider a car share to reduce your fuel expenses further.
Road Tax
You will also have to pay for road tax every year. On the 1st March 2001 the UK government reformed the Vehicle Excise Duty (VED) to encourage people to use smaller, more economical cars.
The new CO2 emissions tests means that any car that was first registered and licensed on or after 01 March 2001 is now put into one of four payment brackets, depending on what level of CO2 emissions were measured when the model was tested for 'type approval' prior to going on sale.
Road Tax rates are reviewed annually, you can find the latest vehicle tax rates for 2023 on the Gov.uk site here