Air Conditioning: Stay Cool - Service, Repair or Re-Charge
We offer a friendly and affordable service that can cater for all your Car air conditioning needs. Our service is centred around advice and support and tailoring our service to your specific needs.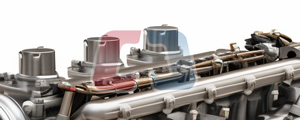 All makes and models.
VAC's approved dealer.
Fault diagnosis
Installation maintenance
Re-gassing service
Please feel free to give us a call on: 0161 8604541 or 07860279804 for impartial advice.
System check and Re-charge
AC Switch and Operation
Heater Controls
Evaporator Unit - For obnoxious odours
Compressor engagement
Compressor belt
Pipe work and condensor for damage and obstructions
Cabin filter condition
AC Pressure Test
Service and Re-charge
AC Switch and Operation
Heater Controls
Evaporator Unit - For obnoxious odours
Compressor engagement
Compressor belt
Pipe work and condensor for damage and obstructions
Cabin filter condition
AC Pressure Test
Removal of refridgerant from AC
Vacuum test and re-charge of AC with the correct amount of R134A refridgerant and Oil
If refridgerant is low a UV dye test will be carried out
Buying a Car
Running Costs
Young drivers