Young Drivers
Helping you get on the road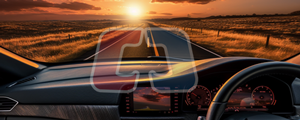 As a young driver it is essential you choose the right car for your needs that won't cost you the earth. Whilst it is tempting to go straight for your dream car, remember that driving and maintaining a car can be expensive, especially during your first years on the road. Car insurance will have the largest financial impact on you and may cost twice as much as your first car.
Remember that there are many makes and models available to you and can change your car in future years as insurance charges reduce. Listed below is a number of facts to consider before you buy your first car:
Engine Size - Under 1.2 will lower your insurance and cost less to tax
Modifications - The less the better
Colour - Stay clear of Red as this attracts unwanted attention
Insurance - Take your Pass+ driving test as this can dramatically lower your premiums
What can you afford - Don't just buy what you can afford, buy what you can afford to run. How much petrol or Diesel will you use etc, how will you manage if fuel prices increase?
Get advice before committing - Take a friend or relative with you when viewing the vehicle, they will be able to provide advice from their experience and provide an independent opinion for you.
Make sure you have Emergency Breakdown assistance. Most reputable dealers will provide a guarantee for your car but this is unlikely to include breakdown costs which can be expensive. Having breakdown assistance will provide you with peace of mind and avoid any unexpected expense. Competition is strong between the AA and RAC so shop around to get the best quote and don't be afraid to change from year to year.
Accidents We hope that you are never involved in a car accident but at the same time we encourage you to think what you would do if your vehicle was damaged or written off. Statistically, you are more likely to be in a car accident during your first years of driving, whether it be a small bump or a serious collision. So bair in mind that a few bumps and scratches on your first car is easier to accept if you have not spent all your saving on it.